I'm guessing that when you think of Victoria's Secret, many things pop into your mind's eye, but beer isn't one of them. However, Vic Secret hops from Victoria, Australia, is changing all of that. Counter to popular belief, Vic Secret hops is named after the state of Victoria, where it was discovered, rather than the popular clothing store. In fact, Vic Secret was initially called Victoria's Secret until the store of the same name forced them to shorten it to Vic. While the name may have changed, the quality of the hop variety hasn't.
In this article, we'll go into more detail about where Vic Secret came from, how it's used, and where you can purchase it for yourself!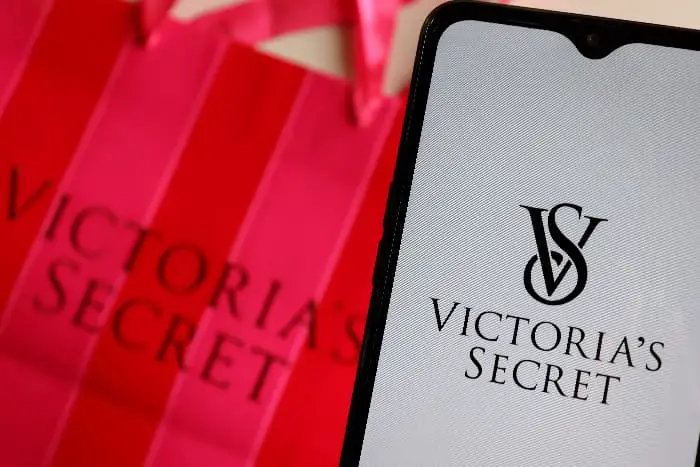 History and Origin of Vic Secret Hops
Vic Secret hops comes to us from Victoria, Australia, where it was first developed in 2000. Like most hop varieties, it wasn't perfected and released until 2013, making Vic Secret a relatively new kid on the block. Vic Secret was produced by cross-pollinating a high alpha Australian, and Wye College hops. This combination makes for an interesting mix of English, European, and North American heritage.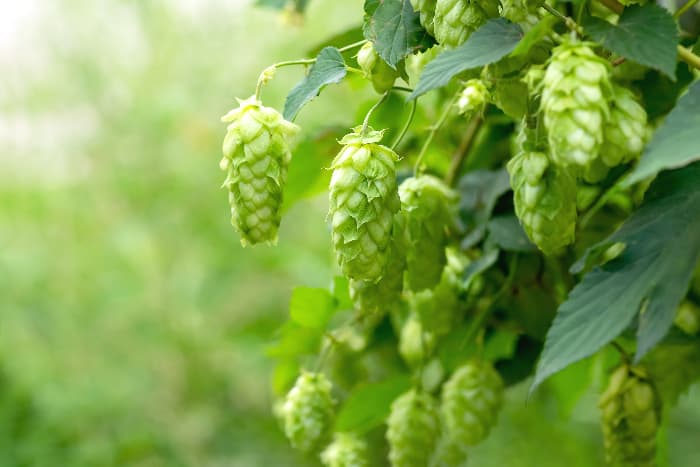 General Characteristics
Vic Secret is a dual-purpose hop most commonly used in whirlpool and dry-hopping. It has a high alpha content but also strong aromas and flavors. Using Vic Secret in these fashions brings out the strong aroma and flavor that it's most famous for. Vic Secret is an early to late hop in terms of seasonal maturity and is one of the higher-yielding crops in the hop industry. It's currently the second-most produced hop in Australia, trailing only its close relative, Galaxy.
Flavor & Aroma Profile
Vic Secret imparts sharp passion fruit and pineapple overtones, but the profile doesn't stop there. It has a bright, tropical character with herbal and pine undertones. Due to its high alpha content, Vic Secret also has a bitter bite to its taste. The later you add Vic Secret in the boiling process, the more earthy tones you'll have in your brew.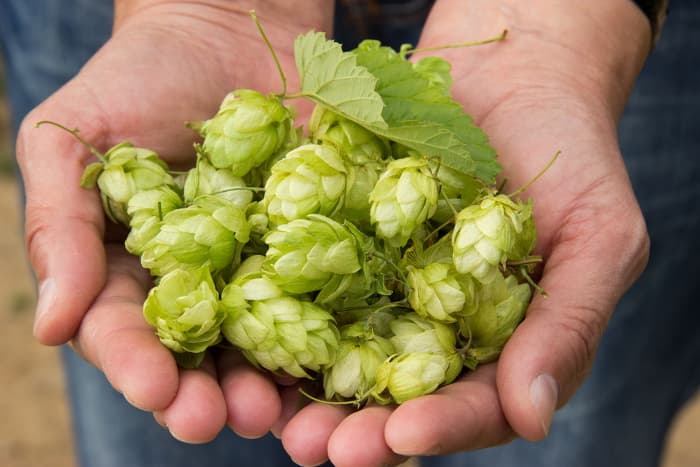 Brewing Values of Vic Secret Hops
Here are the brewing values for Vic Secret hops. Keep in mind that every year produces different quantities and qualities of Vic Secret, so these numbers are based on what is usually produced.
Alpha acids are the primary source of bitterness for beer, and the longer you boil Vic Secret hops, the more bitter it will be.
Beta acid might have acid in the name, but it doesn't contribute to a beer's bitterness, unlike Alpha. Betas' purpose is to contribute flavor and aroma profile to a beer.
Alpha-Beta Ratio – 2:1 – 4:1
The ratio you use for adding Alpha and beta acids will determine how bitter your brew is.
Co-humulone as % of Alpha – 51-57%
The lower the cohumulone % is, the less bitter your beer will be. Higher levels will result in a more bitter taste.
Oils will also add flavor and aroma to the final product. Here are the different oils used with Vic Secret hops.
Myrcene – 31-46%
Humulene – 9-21%
Caryophyllene – 9-15%
Farnesene – 0-1%
All Other Oils – 17-51%
Beer Styles That Use Vic Secret Hops
You can use Vic Secret in any type of beer that you want to add some hoppy flavor too, but here are some of the most common styles it's typically utilized in.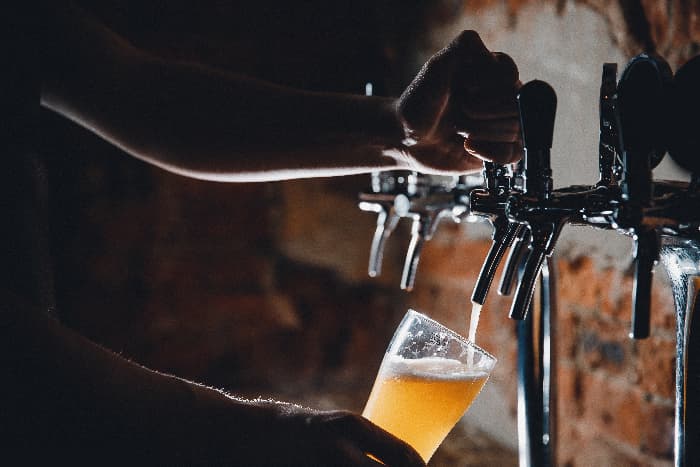 Beers That You Can Buy That Use Vic Secret Hops
Vic Secret is used mostly in craft beer rather than on a commercial level. Here are some of the beers you can sample if you want to try Vic Secret firsthand.
Common Substitutions For Vic Secret Hops
Vic Secret is fairly unique, which makes it a difficult hop to substitute for. However, if necessary, you can optionally substitute Galaxy in place of Vic Secret.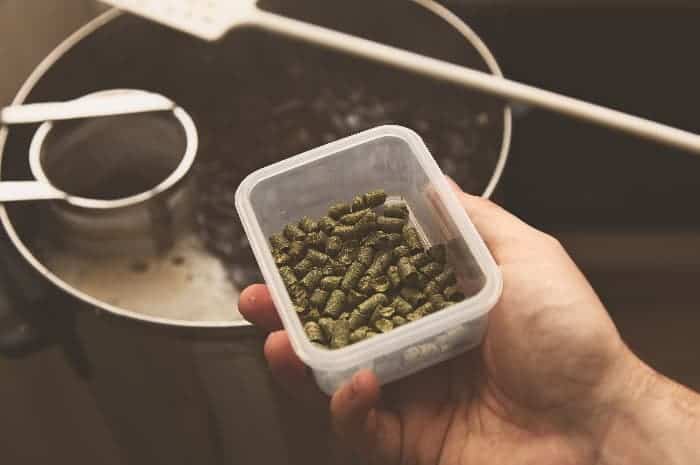 How to Grow Your Own Vic Secret Hops
Have we got you curious and thirsty enough to try to grow your own Vic Secret hops yet? If so, here is some crucial information that you'll need.
Water
Like all hops, Vic Secret needs plenty of water, especially in the first two years of growth. Water Vic Secret regularly so that the soil remains moist but not flooded. You should be able to stick your finger two inches into the ground at all times and feel moisture.
Light
Vic Secret requires 6 to 8 hours of sunlight per day. Full sun is ideal unless you live in warmer climates with high temperatures. Where the temperature is consistently in the 80s and 90s, your plant will need a mixture of sun and shade.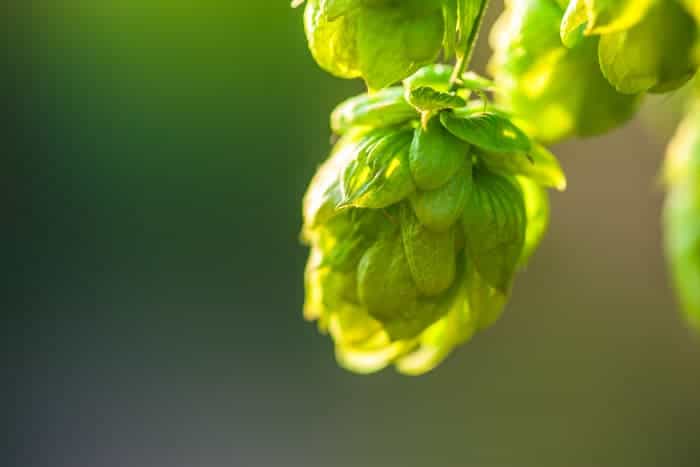 Soil
Sandy, well-drained loam soil with a pH level between 6.0 and 7.0 is best for growing Vic Secret hops. You'll want to plant your rhizome at least four inches deep in the ground and allow enough space for your plant's roots to spread. Planting each Vic Secret hop plant 3 to 5 feet apart should be sufficient.
Areas
Hops plants are hardy and can thrive in hardiness zones 3 through 8. It's best to plant Vic Secret hops between February and April because they can withstand cold temperatures for the most part. However, you want to avoid planting them until after the last frost of the year.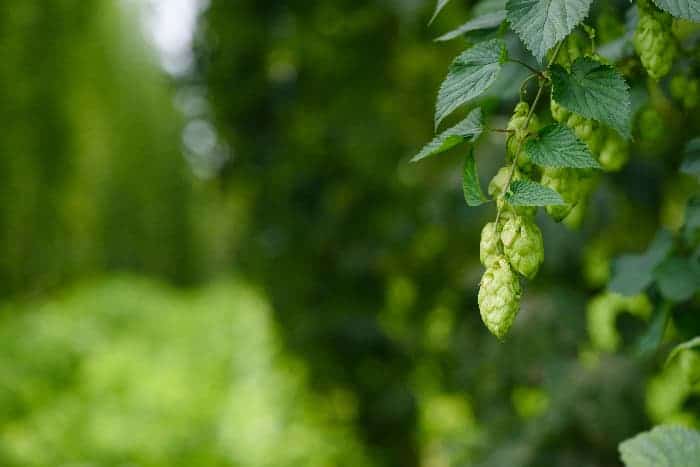 Pruning
Keep your hop plants trimmed to maintain good growth and reduce pests and diseases. Trimming is also key to keeping hop plants growing vertically instead of horizontally. If needed, use a pole or post to help train your plants to grow in a vertical direction. At times, you may need to also introduce a fungicide or herbicide into the hop growth process to keep mildew and pests at bay.
Outdoor
Vic Secret will grow to a height of 20-25 feet tall, so you'll want to plant them outdoors. You should also provide a trellace or support system to aid them as they grow tall.
Where To Purchase Vic Secret Hops
If we've got you thirsty and curious enough to try your own homebrew using Vic Secret hops, you can purchase your pellets and equipment at Amazon.
Final Thoughts About Vic Secret Hops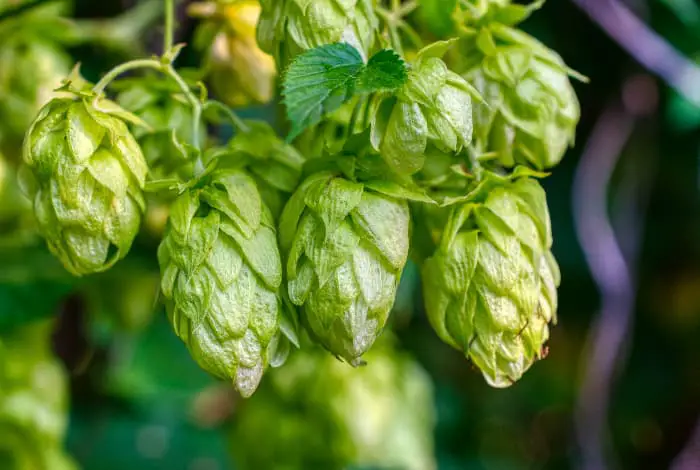 While Vic Secret isn't named after the iconic women's clothing store, it's still one of Australia's tastiest and smoothest hops. If you're in the market for a fresh hop to use in your next homebrew, give Vic Secret a try!
Have you made or tried any craft brews made with Vic Secrets hops? If so, you can tell us all about it in the comments section below! To read about other hops you can use in your home brews, click here for our hops profile blog posts.