Since the discovery and cultivation of different hop varieties, few have turned the hop industry on its head as Mosaic Hops has. It's only been around for less than a decade, but it's already one of the most beloved and popular hops available. Mosaic is a rare triple-purpose hop used for bitterness, flavor, and aroma. It's been at the cutting edge of the craft beer movement that's been sweeping the nation for just over a decade.
If you don't want to miss out on the action and find out everything you need to know about Mosaic, you've come to the right place.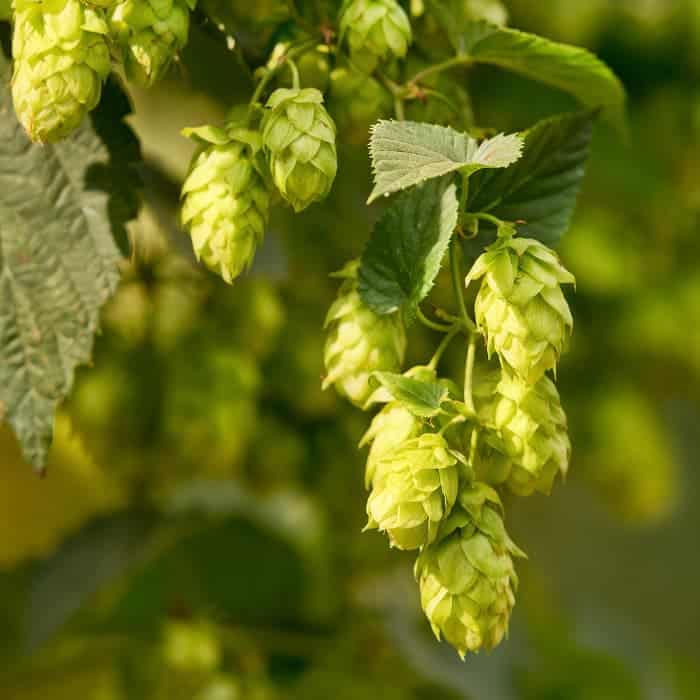 History and Origin of Mosaic Hops
Mosaic hops was first released to the public in 2012 after Jason Perrault created it. Perrault is a founder of Select Botanicals and works closely with the iconic Hop Breeding Company responsible for some of the top hop varieties of the last 20 years. Mosaic is a part of the same breeding program that's produced Simcoe, Citra, Brewer's Gold, and many other popular hops.
Mosaic is the daughter of Simcoe and a Nugget-derived male plant. It was initially created to be similar to Simcoe but to produce higher yields. While it's succeeded in this aspect, Mosaic has been one of the top hops in the world since its 2012 release.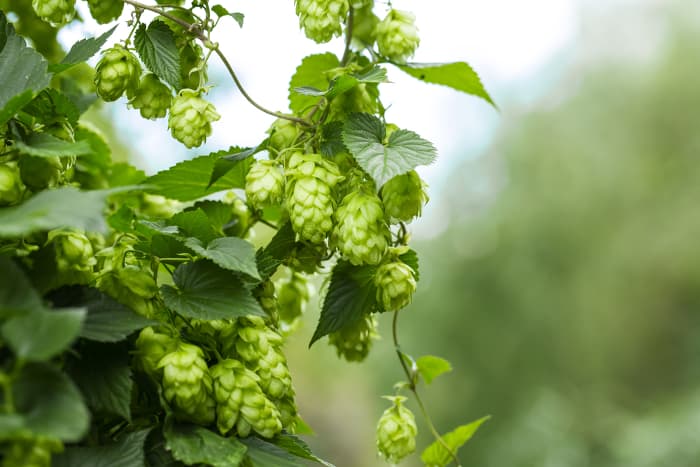 General Characteristics
Mosaic is a rare triple-purpose hop that adds bitterness, aroma, and flavor to beer. It's extremely easy to harvest and produces big yields, making it a favorite for those who can grow it. Mosaic is loved for its large yields and multiple uses, making it a great addition to a wide variety of brews. It's sometimes referred to as Citra on steroids because of Mosaic's high alpha content mixed with its high oil content.
Flavor & Aroma Profile
Mosaic is blessed with a flavor and aroma profile that's complex and defined. Its profile contains citrus, balsam pine, tropical fruits, peach, and blueberry. It also has notes of mango, tangerine, and mint. Mosaic can also produce earthy, herbal, and floral undertones, depending on how you boil it. It truly is a complicated and defined hop in flavor and aroma.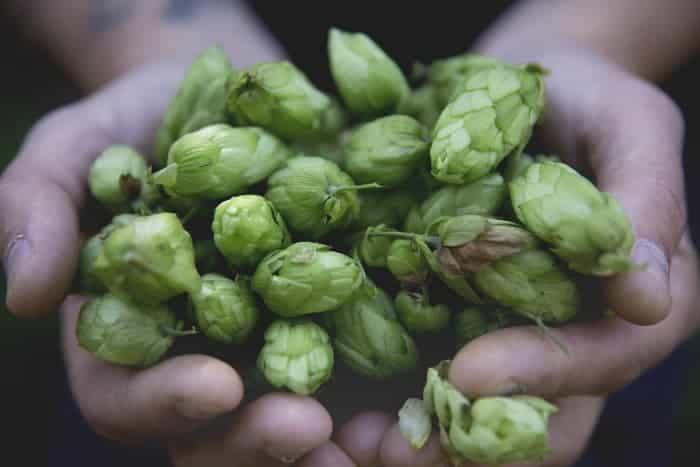 Brewing Values of Mosaic Hops
Here are the brewing values for Mosaic hops. Keep in mind that every year produces different quantities and qualities of Mosaic, so these numbers are based on what is usually made.
Alpha Acid – 11.5-13.5%-Alpha acids are the primary source of bitterness for beer, and the longer you boil Mosaic hops, the more bitter it will be.
Beta acid might have acid in the name, but it doesn't contribute to a beer's bitterness, unlike Alpha. Betas' purpose is to contribute flavor and aroma profile to a beer.
Alpha-Beta Ratio – 3:1 – 4:1
The ratio you use for adding Alpha and beta acids will determine how bitter your brew is.
Co-humulone as % of Alpha – 24-26%
The lower the cohumulone % is, the less bitter your beer will be. Higher levels will result in a more bitter taste.
Oils will also add flavor and aroma to the final product. Here are the different oils used with Mosaic hops.
Myrcene – 48-55%
Humulene – 10-15%
Caryophyllene – 3-8%
Farnesene – 0-1%
All Other Oils – 21-39%
Beer Styles That Use Mosaic Hops
Here is a list of the beer styles that Mosaic is commonly used in.
American Pale Ale
IPA
Double IPA
Stout
Saison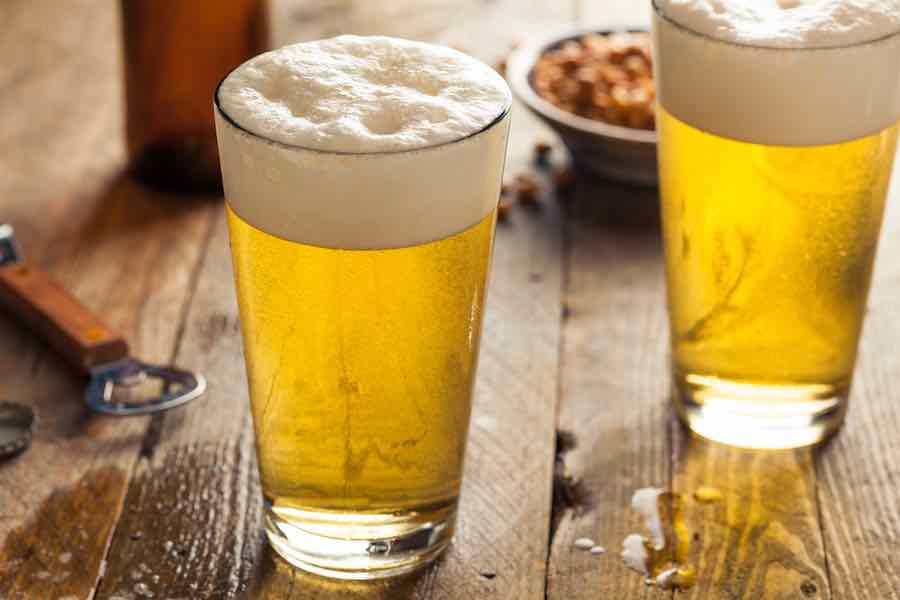 Beers That You Can Buy That Use Mosaic Hops
If you want to try a beer that uses Mosaic Hops, you're in luck because there are tons of options!
Mosaic Fresh Hop IPA from Castle Danger Brewery
Fearless Mosaic from Fearless Brewing Company
Mosaic Promise from Founders Brewing Company
Fresh Hop IPA from Indeed Brewing Company
Mosaic Session IPA from Karl Strauss Brewing Company
Mosaic Single Hop IPA from Pelican Brewing Company
Mango Mosaic from Breckenbridge Brewing Company
Icarus Mosaic Saison from Fuggles & Warlock Craftworks
Common Substitutions For Mosaic Hops
Because of how popular Mosaic is, you shouldn't have trouble locating any. However, in the unfortunate event you do, here are a few suitable substitutions.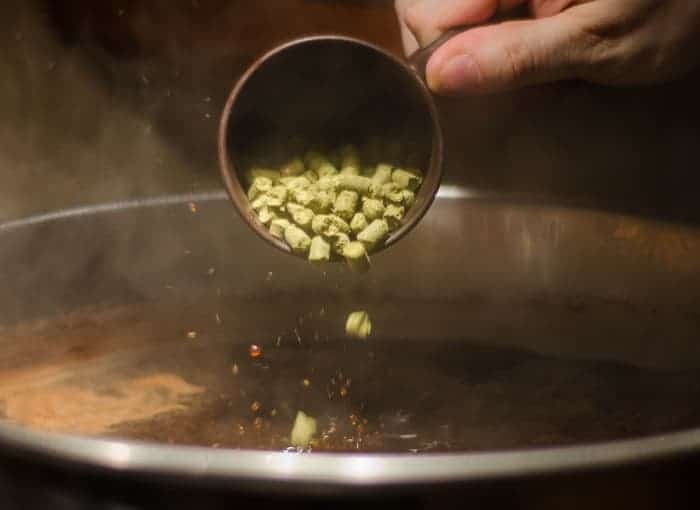 How to Grow Your Own Mosaic Hops
Have we got you curious and thirsty enough to try to grow your own Mosaic hops yet? If so, here is some crucial information that you'll need.
Water
Like all hops, Mosaic needs plenty of water, especially in the first two years of growth. Water Mosaic regularly so that the soil remains moist but not flooded. You should be able to stick your finger two inches into the ground at all times and feel moisture.
Light
Mosaic requires 6 to 8 hours of sunlight per day. Full sun is ideal unless you live in warmer climates with high temperatures. Where the temperature is consistently in the 80s and 90s, your plant will need a mixture of sun and shade.
Soil
Sandy, well-drained loam soil with a pH level between 6.0 and 7.0 is best for growing Mosaic hops. You'll want to plant your rhizome at least four inches deep in the ground and allow enough space for your plant's roots to spread. Planting each Mosaic hop plant 3 to 5 feet apart should be sufficient.
Zones
Hops plants are hardy and can thrive in hardiness zones 3 through 8. It's best to plant Mosaic hops between February and April because they can withstand cold temperatures for the most part. However, you want to avoid planting them until after the last frost of the year.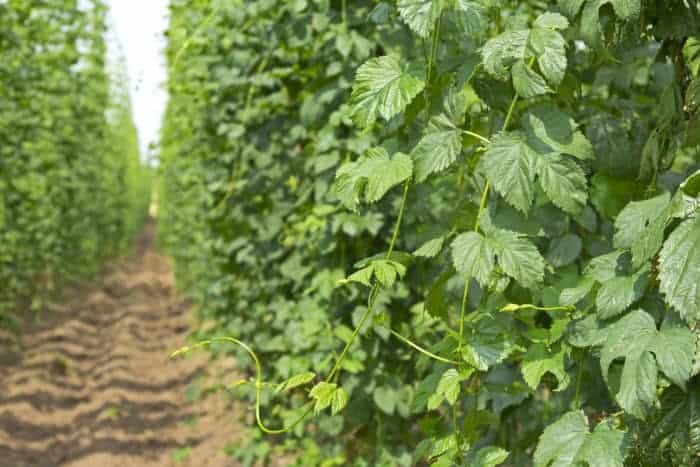 Pruning
Keep your hop plants trimmed to maintain good growth and reduce pests and diseases. Trimming is also key to keeping hop plants growing vertically instead of horizontally. If needed, use a pole or post to help train your plants to grow in a vertical direction. At times, you may need to also introduce a fungicide or herbicide into the hop growth process to keep mildew and pests at bay.
Outdoor
Mosaic will grow to a height of 20-25 feet tall, so you'll want to plant them outdoors. You should also provide a trellace or support system to aid them as they grow tall.
Where To Purchase Mosaic Hops
If we have you thirsty and curious enough to try concocting a homebrew using Mosaic hops, you can purchase them at Amazon or at most home brewing stores.
Final Thoughts About Mosaic Hops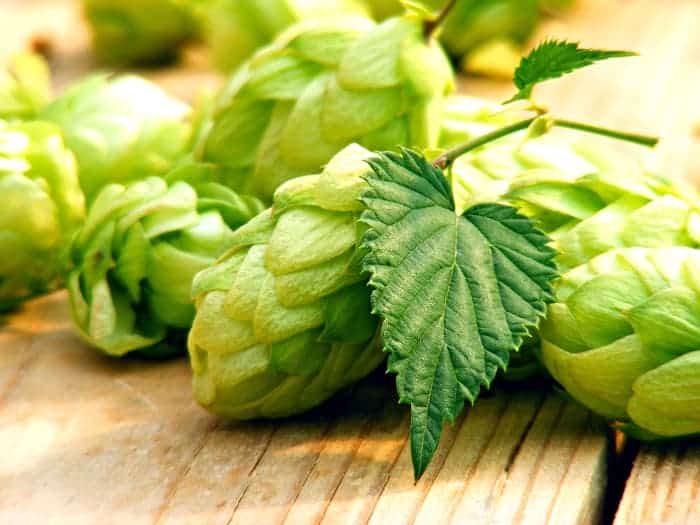 If you're at all interested in using different hop varieties in your home or craft brews, Mosaic is going to be your friend. Mosaic is one of the most versatile and popular hop varieties, and you're missing out if you haven't tried it yet. In today's world of craft beer, quality hops rule, and Mosaic is currently their king.
About the Author
Latest Posts
Jalin Coblentz was born and raised in northeast Ohio in the heart of farming country and grew up working in the family garden growing corn, tomatoes, potatoes, and a wide range of vegetables.
Canning and preservation were also a way of life for Jalin growing up, and he spent countless hours helping his mother, grandmother, and aunts with these duties. It's now his passion to share his skills and knowledge with others to help them achieve their own growing goals.