Over recent years the idea of what beer should taste like has evolved. Not so long ago, folks were left with a very limited selection of beers with similar taste profiles.
However, with the growth of IPAs and home brewing, the flavors of beers have expanded thanks to specialized hops. And no hop has taken the brewing world by storm quite like Citra hops.
Citra hops introduce a citrus finish to beers fans can't stop raving over. In fact, it's considered one of the world's most popular hop varieties. Let's take a closer look at Citra hops to understand why it's such a game-changer.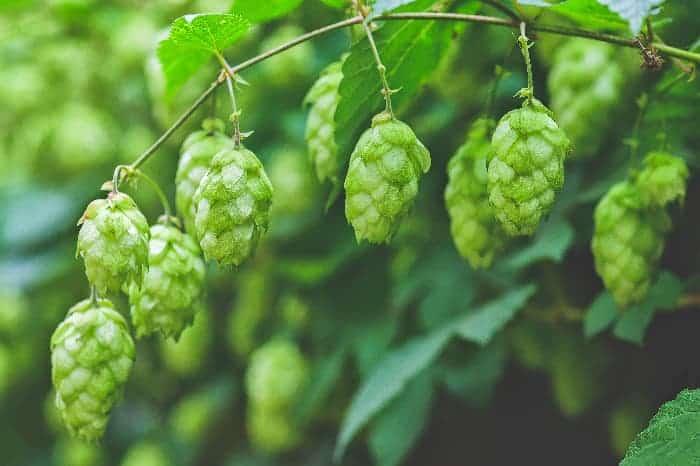 History of Citra Hops
In 1990, Citra began as 114, an experimental cross-breed created by hop breeders Jon I. Haas and Gene Probasco. The hop's lineage includes Hallertau Mittelfruh, U.S. Tettnanger, East Kent Goldings, Brewer's Gold, and one unknown variety.
A hop farmer named Jason Perrault selected a single plant in 1992 and by 1993 expanded his test plot to four plants. Then in 2003, after several years of close evaluation, the plot was increased to 21 plants.
In 2008, Widmer Brothers won a gold medal at the 2008 World Beer Cup for their draft-only pale ale that was the first to feature the Citra hop.
At the same time, Sierra Nevada was also experimenting with the hop, which is also called HBC 394. This led to creating the first commercially bottled beer with Citra as part of its profile, called Torpedo.
That same year Jason Perrault patented HBC 394 and gave it the name 'Citra.' And soon, many North American breweries were eager to experiment with this new and exciting hop!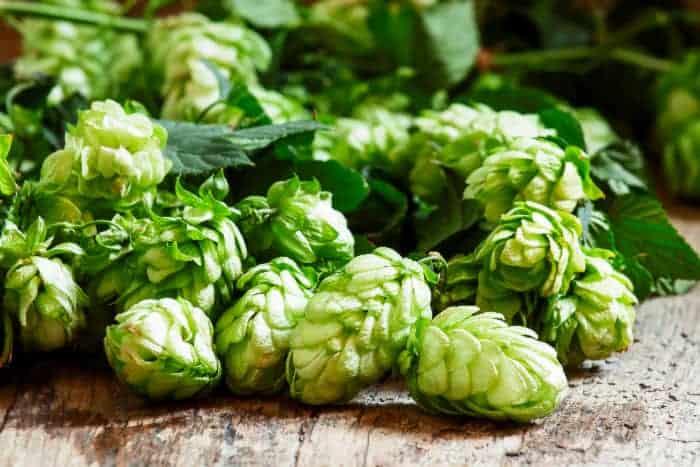 Where Citra Hops Are Grown
In the U.S, the majority of commercial hops, such as Citra, are mainly grown in three states: Washington, Oregon, and Idaho.
Flavor and Aroma Profile
Citra is what is called a "dual-purpose" hop which means brewers can use it in all hop additions within the brewing process.
Citra is a hop with high alpha acid and strong but smooth citrus and floral flavor and aroma. Its distinct aroma descriptors consist of peach, grapefruit, citrus, lime, melon, passion fruit, gooseberry, and lychee. There's also a smooth bitterness when this hop's added to the boil.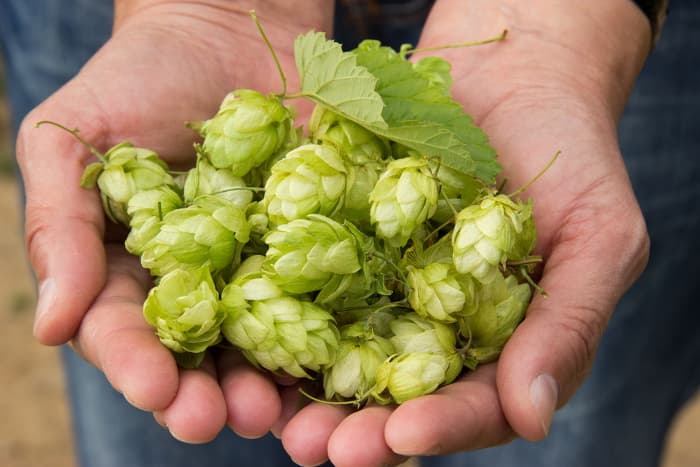 Brewing Values of Citra Hops
Here are common range values found in Citra hops over the past couple of years. Keep in mind that values can vary each year with different crops. These ranges are based on historical records and may not accurately reflect numbers derived from future crops.
Alpha Acid Percentage
Range: 10-15 percent
Average: 12.5 percent
Beta Acid Percentage
Range: 3-4.5 percent
Average: 3.8 percent
Alpha-Beta Acid Ratio
Range: 2:1-5:1
Average: 4:1
Hop Storage Index (HSI)
Range: 0.25-0.281 percent
Average: 27 percent (good)
Co-Humulone as Percentage of Alpha Acid
Range: 20-35 percent
Average: 27.5 percent
Total Oils (milliliter per 100 grams or mL/100g)
Range: 1.5-3 milliliters
Average: 2.3 milliliters
Complete Oil Breakdown
Humulene
Range: 7-13 percent
Average: 10 percent
Myrcene
Range: 60-70 percent
Average: 65 percent
Farnesene
Range: 0-1 percent
Average: 0.5 percent
Caryophyllene
Range: 5-8 percent
Average: 6.5 percent
All Others (Linalool, selinene, B-pinene, and geraniol)
Beer Styles That Use Citra Hops
A couple of popular beer styles that utilize Citra hops are IPA, America Pale Ale, and Double IPA. And because of its unique flavors and aromas, Citra is also featured as a single hop in many commercial beers.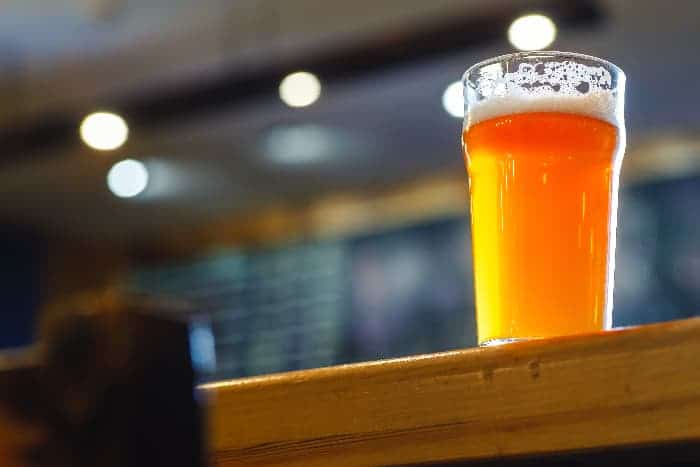 Beers That You Can Buy That Use Citra Hops
Here are a few examples of beers that use Citra Hops.
Common Substitutions For Citra Hops
If you have trouble getting your hands on Citra, other hops you can use as substitutions will give you a similar taste. Experienced brewers recommend the following hop substitutions for Citra: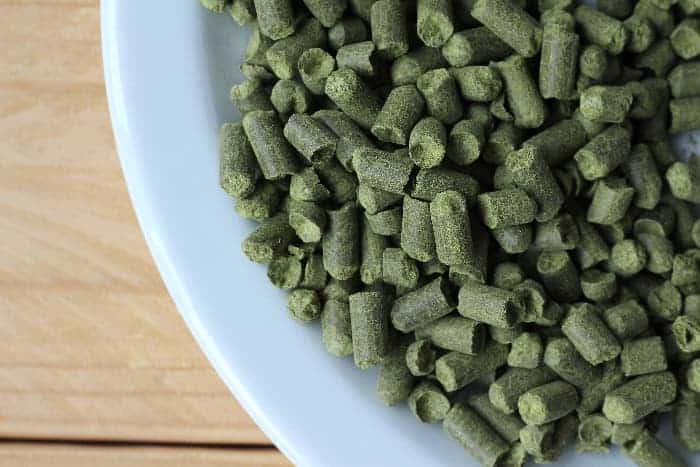 Tips For Growing Your Own Citra Hops
When growing hops, you'll need sandy, deep loam soil with a pH level that ranges 6-7.5. Hops thrive in full sun and are most commonly planted via rhizomes taken from mature plants when roots are being cut. This manner of growing hops ensures a female cone-bearing plant that's a clone of a proven performer.
But, if you prefer to grow from seed, you will end up with a couple of male plants that don't bear cones and will affect the female cones by making them seedier. This is not great for brewing.
You'll also want to plant rhizomes in the spring following the last frost or the first day you can work the soil. And for those living in cooler climates, hops can be planted as late as June.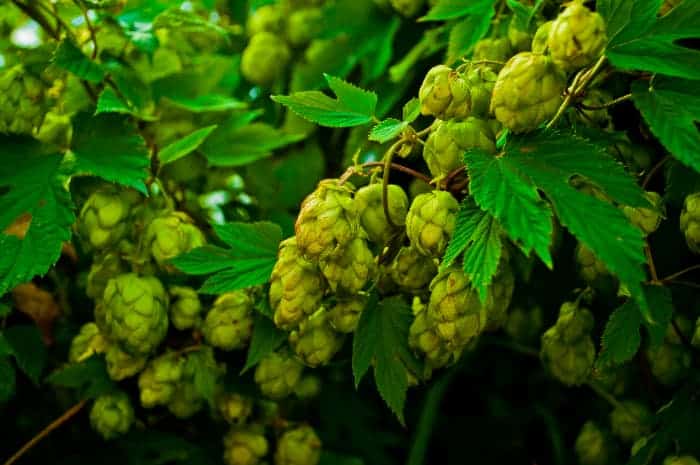 While planting, make sure the rhizomes' bud eyes are facing toward the sky, not toward the ground.
First, you need to build a six-inch tall mound of dirt. Nest, make a small trench at the top of your mound, placing the rhizome inside on its side. Now, cover the mound with about two inches of soil and between 2-3 inches of mulch.
Mulch helps your soil retain vital moisture. However, while you certainly don't want your hops to dry out, it's also important never to overwater them because this can lead to root.
Harvesting
Before harvesting, you'll first need to cut off other shoots as well as low lateral branching. Hop bines grow lateral branches, which is where the cones grow. Your bines must have proper air circulation to prevent Downy mildew.
The best months for harvesting hops is August through September. You can tell cones are ready for harvesting when they feel springy, dry, and a little sticky to the touch. You should also observe the yellow lupin.
However, an immature cone will feel moist and have very little or nearly no aroma. It also won't bounce back into shape after squeezing it.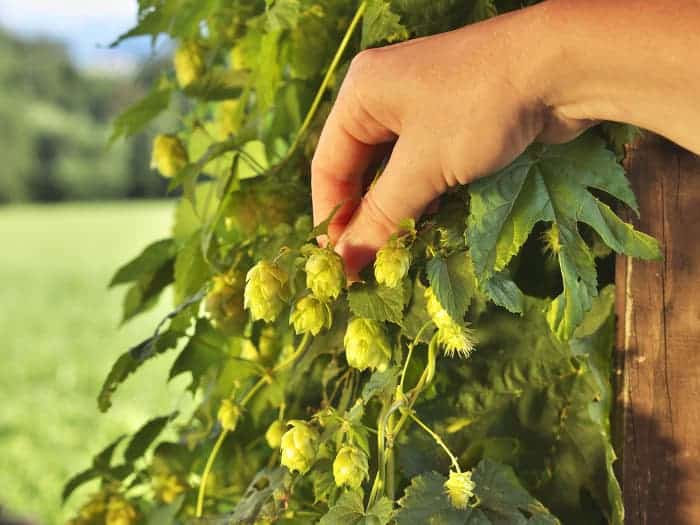 Where To Purchase Citra Hops:
You can find Citra hops on Amazon. However, the rhizomes are proprietary, and only licensed growers are allowed to obtain them from the Hop Breeding Company started by John I Haas and Select Botanicals Group in 2003.
Final Thoughts on Citra Hops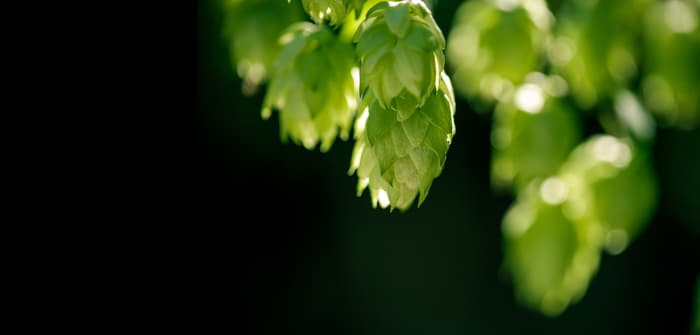 Citra hops are a bright, flavorful addition to any brew, giving the beer a burst of tropical citrus notes that can be combined with other hops such as Mosaic, Amarillo, El Dorado, Simcoe, and Galaxy for some incredible flavor profiles. Citra is a must-have for anyone who loves bright, flavorful beer.
Have you used Citra hops in any of your home brew batches? Tell us about the results in the comments section below! To read about other hop varieties, click here for our hop profile blog posts.