If you're looking for a hop plant that's out of this world, pun intended, give Galaxy Hops a try. Galaxy is one of the most beloved hop plants for IPA lovers and has the highest concentration of essential oils in the industry. It's a dual-purpose hop loved for its citrusy flavors and tropical aftertaste.
In this article, we're going to look at the history of Galaxy Hops and what sets it apart from the competition.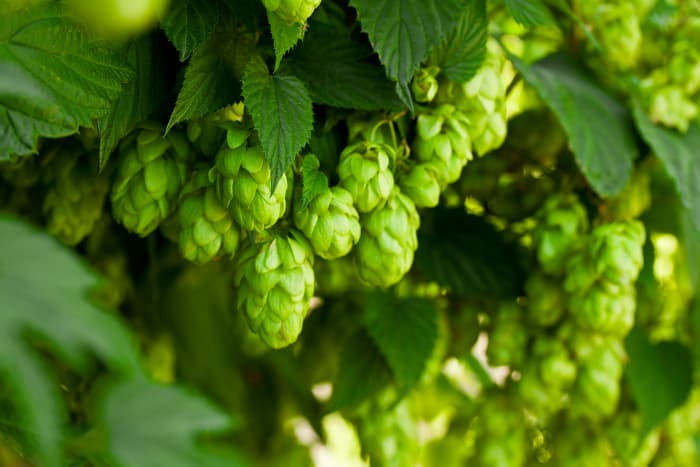 History/Origin
Originating in Australia, Galaxy Hops is one of the top hops plants on the continent. Galaxy Hops comes to us courtesy of the Hop Products of Australia company, which invented the plant in 1994. Galaxy was explicitly created for the purpose of having a high alpha content to go along with distinctly European qualities.
HPA took a female plant known as J78 and crossed it with Alpha German Perle, a high male plant. As a result, Galaxy Hops was born and released commercially in 2009. Ever since, it's been taking Australia and the rest of the beer world by storm. Today, over a decade after its initial release, Galaxy remains one of the top hop plants in the world.
General Characteristics
Galaxy is especially popular for those who love a crisp IPA. It's an oily and aromatic hop, most noteworthy for its distinct citrus flavors.
Flavor & Aroma Profile
Peach and passionfruit are the two most distinct flavors and aromas that you'll get with Galaxy. It's described as having a taste that's 100% fruit without a hint of pine, spice, or floral flavors. There's also a good chance that you'll get a whiff of pineapple or tropical fruit from Galaxy.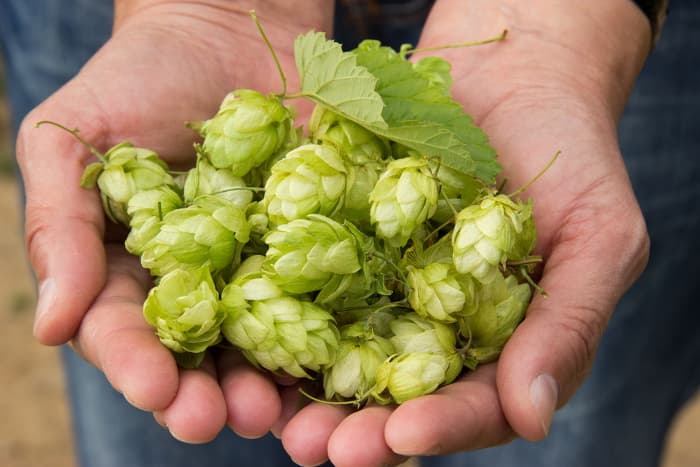 Brewing Values of Galaxy Hops
The Brewing values of Galaxy Hops are as follows.
Alpha acid is where beer gets its primary source of bitterness. The longer you boil Galaxy, the more bitter the brew will be.
Although it's an acid like Alpha, Beta doesn't contribute any bitterness. It's responsible for bringing forth the aromatic and flavorful qualities of hops.
Alpha to Beta Acid Ratio – 1:1 – 3:1
The ratio of alpha acid to beta acid will determine how bitter versus flavorful beer will be.
Co-Humulone as % of Alpha – 32-42%
Low co-humulone levels will often lead to a smoother bitterness as opposed to high doses, which cause a more robust bitterness.
Oils are added in the late stages of brewing to add flavor and aroma. Galaxy hops have the distinction of having the highest concentration of essential oils in the hops industry. Here are the oils included in Galaxy.
Myrcene – 33-69%
The high level of myrcene is what gives Galaxy its citrus and fruity flavor.
Humulene – 1-2%
Low Humulene results in very little woody or spicy flavor.
Caryophyllene – 7-13%
Caryophyllene gives Galaxy just a touch of herbal flavor and aroma.
Farnesene – 3-5%
Farnesene contributes floral notes to a brew.
Other Oils – 11-56%
This amount of "other oils" is incredibly high compared to most hops and is a big reason for Galaxys flavor profile.
Beer Styles That Use Galaxy Hops
While being used mainly in IPAs, Galaxy is also used in Pale Ales, Barley Wine, Fruit beers, Saison, Wheat Beers, and Wild Ale.
Beers That You Can Buy That Use Galaxy Hops
If you want to try a beer that uses Galaxy Hops, you have many options to choose from!
Walkabout Pale Ale is one of the top Galaxy brews on the market and comes to us from Flat 12 Bierwerks
You should also try Beyond the Pale from the Point Brewing Company
The Anchorage Brewing Company brews another fan favorite, Galaxy White IPA
Galaxy Hop Ale from Alexander Keith's Brewing Company and the Madtree Brewing Company use Topaz in addition to Galaxy.
Common Substitutions For Galaxy Hops
If you're making a homebrew that needs Galaxy Hops, but you're unable to locate any, here are a few common substitutions you can use.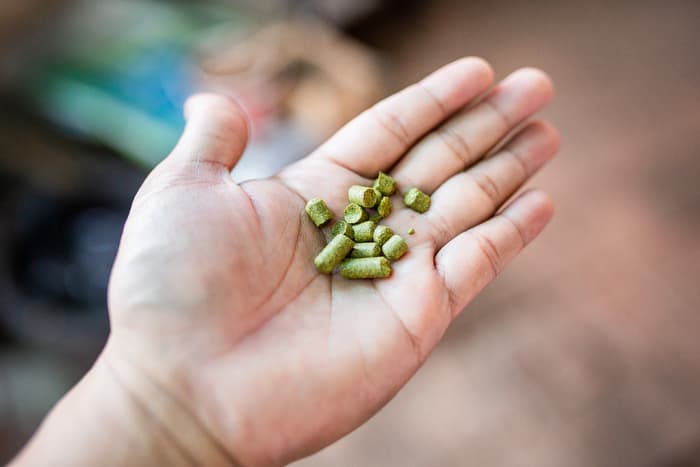 How to Grow Your Own Galaxy Hops
Sadly, Galaxy is currently under patent, and it's next to impossible to purchase rhizomes to grow your own hops. However, if you somehow manage to get your hands on a few or if the patent gets removed, here's what you need to know.
Water
You should always keep your hops well-watered, but never to the point of flooding. Standing water will likely drown your hops. A good rule of thumb is to keep the soil moist down to 1.5″ in the ground.
Light
Hops love sunlight even more than they do water, and they need it to thrive. You should make it so that your Galaxy hops get 7-8 hours of direct sunlight per day.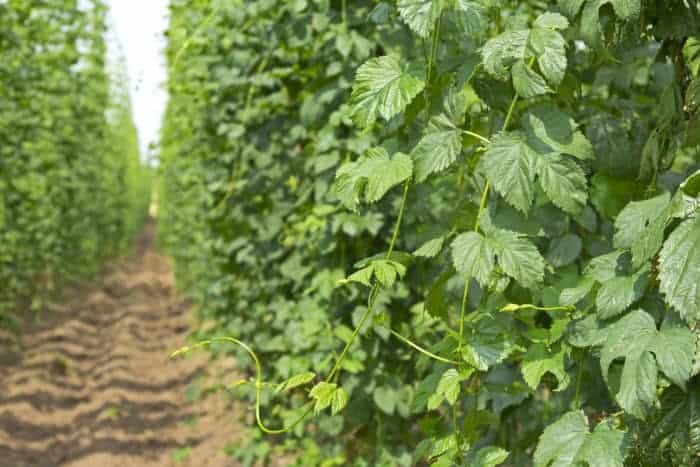 Soil
Hops thrive in loamy, sandy, well-drained soil with a pH level between 6.0 and 7.5. The pH level is crucial because it allows your hops to absorb nutrients. If the level is off even slightly, it could lock up the soil and keep your hops from growing. You also want to make sure that you wait to plant your rhizome until after the last freeze of the season.
Zones
Hops are hardy plants and can grow in most hardiness zones. Zones 3-8, however, are the best for growing hops.
Outdoor
Unless you live in a mansion with 30 to 40-foot ceilings, you'll need to grow your hops outdoors. Hop plants can grow from 20 to 30 feet tall, which usually requires the great outdoors for ample space. You'll also want to provide a support system for your hops.
Where To Purchase Galaxy Hops
Galaxy pellets are available on Amazon. However, if they're sold out for some reason, and you need a Galaxy substitution, give Amarillo pellets from Brew Demon a try.
Final Thoughts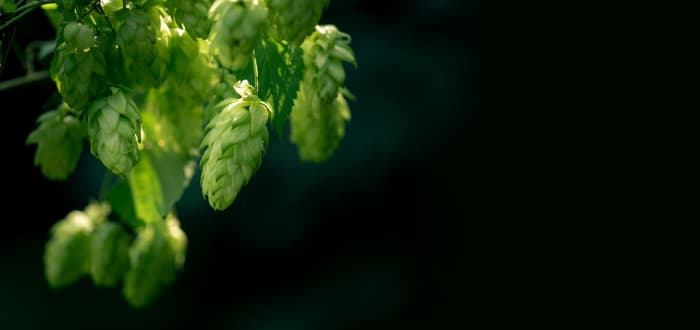 Galaxy truly is one of the many prides of Australia as far as beer is concerned. It possesses a flavor and aroma profile that's both unique and delicious. Whether you're a homebrewer looking for their next project or simply looking for a great beer, give Galaxy a try. One taste is all you need to get hooked!
Have you made any home brews with Galaxy hops? If so, share your review of it in the comments section below! For information about other kinds of hops, click here for our blog posts about brewing ingredients.